Al-Sharafi Abdullah Ali Abdul Rab, Yemen.
Pick up from the airport, services in the hospital & meetings  with Dr.Raj Nagarkar were very good.
Mr. Faez Omar Saeed Dhlws, Yemen.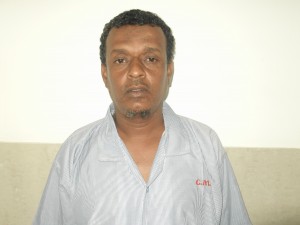 I Faez Omar Dahlws landed from Yemen to Mumbai Airport. I had undergone sacnning, tests & medicine procedures. I find the treatment & services complete & satisfactory by the staff of the hospital. I would suggest another patients to visit Curie Manavata Cancer Centre. Thanks to the hospital staff.
Sunil Sandu, Mumbai
All the staff including consultants, duty doctors and the nursing staff takes care of the patient very well. The house keeping is very good. We are overall happy with the services and the care offered here at Curie Manavata Cancer Centre, Nasik. We would like to thank Dr.Raj Nagarkar and his team!!
Mohammed Ahmed Hamood Al- Hesni, Yemen.
Begin in the name of Allah the most merciful & beneficient.
Initially, i would like to thank from my heart for the excellent service starting from reception till the complete treatment at the hospital. I find all the staff at the hospital very friendly. Thank you for the excellent service once again.
Parag Joshi, Thane
 LEARNING EXPERIENCE
     FIBROLAMELLAR VARIANT OF  HEPTACELLULAR CARCINOMA……these were few words written on my biopsy report. As a layman to these medical terms I began surfing on internet to know the exact meaning and what I came to know wasthat this was a type of Liver Cancer. My parents were standing right behind me and were curious to know what it means. I gained courage and told them about the disease and they were very much shocked. It was 10:30 in the night and was raining heavily. We went to our family doctor to show him the report and we were right. It was a rare type of Liver cancer. Download
Dr. Raj Nagarkar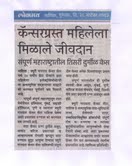 Dr. Nagarkar has performed a Electrochemotherapy surgery recently, which is unique, complicated